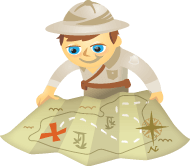 Are you struggling to keep up to date with the latest Facebook changes?
Are you conducting activities that are against Facebook's policies?
It isn't easy to keep up with all of Facebook's updates.
Here are 5 ways marketers can stay up to date on Facebook updates and policy changes.
#1: Follow Facebook's Business Pages for regular updates
Just like businesses keep their Facebook Pages updated with the latest announcements from their company, Facebook also keeps their Pages updated to inform their users about the latest changes and announcements.
In particular, Facebook for Business, Facebook for Privacy and the Facebook blog often post updates when there is a change to their guidelines.
Facebook for Business takes you step by step to create a business Page that is effective but also follows their guidelines.
The Facebook and Privacy Page post an update every time they revise a guideline or policy.