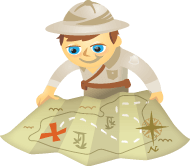 Do you want to get rid of fake Facebook fans on your page?
Do you need to know how to find and remove them?
You may have attracted fake Facebook fans without even realizing it, and those fans may be damaging your position in the news feed.
In this article I'll show you how to sniff out those fake Facebook fans and ban them from your page.
Why Fake Facebook Fans Are a Big Deal
In April 2014 Facebook announced an update to their news feed algorithm that challenged Facebook page admins to improve their marketing efforts.