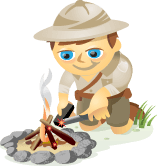 Are you familiar with the Facebook Business Manager?
Do you want to keep your Facebook accounts more secure?
Whether you oversee one or many Facebook pages, Facebook Business Manager puts everything you need in one central place.
In this article you'll discover how to use Business Manager to securely manage pages, admins, ad accounts and more.
Why Use Facebook Business Manager?
The best reason to use Business Manager is to keep you focused on your work.
When you log in to Business Manager, you're taken directly to your business assets on Facebook. From there, you can access your pages, Ads Manager, Power Editor and other business–related assets without seeing your personal news feed or notifications.