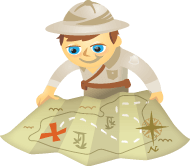 Is your Facebook page secure? With such a critical marketing tool, are you keeping your virtual house locked and safe?
With so much focus on managing the wall and running promotions, Facebook page security is often overlooked.
The good news is that Facebook's security is actually quite effective. SSL encryption greatly reduces the chance of a page being hacked by a malicious script to take over the page or bypass its content.
However, while Facebook's security from external threats is great, there are still threats that every page admin needs to be aware of.
So here are five ways to keep your page safe and secure.
#1: Moderate your page's admins
Many companies collect page admins over time because they fail to remove old ones. Add up the social media managers, graphic artists, web designers and even interns, and pages can have dozens of admins.