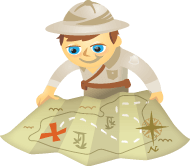 Do you want to learn how to market yourself and your business on Facebook?
Are you looking for a resource to guide your Facebook marketing efforts?
Whether you're marketing on Facebook as an individual or as a brand, these expert articles will help you design your presence, create contests, execute ad campaigns and measure your results.
Each of these articles will help you understand and master a specific part of marketing on the Facebook platform.
Get Buy-In to Market on Facebook
How to Convince Your Skeptical Boss That Facebook Marketing Works: Here's how you can show the value of Facebook to your client or boss, and how they can get the most out of it.