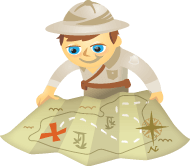 Do you know if your social media promotions or campaigns were successful?
For many businesses, it can be easy to label a social campaign a huge hit or a blatant blunder, but which elements made the campaign successful?
There are an array of powerful and free tools that can be used to help you understand the successes and failures of your social media promotion or campaign.
Let's dive into four easy ways you can use free products to break down the different elements of a social promotion.
#1: Track Actions Visitors Take
One way to better understand your social campaign as a whole is to understand how your users find out about it.