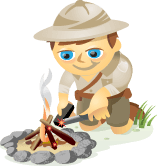 Do you feel that you're missing out on engaging with valuable members of your Twitter community due to the noise?
Or worse, do you wonder who the most valuable members of your Twitter community are?
If so, you're in need of a relationship management tool for Twitter.
Twitter Relationship Management
There are a lot of people who simply do not have the time to figure out who to engage with on Twitter. These people include:
Solopreneurs or small-business owners who need to spend most of their time managing their business, not their social media accounts.
Social media consultants who find it difficult to remember who they have engaged with among all of their various client accounts.
Social media community managers and teams who have to backtrack to see engagement made by other team members.
Even as an individual with a blog, I find it difficult to keep up with my mentions and direct messages on Twitter. No matter how much you want to talk to people, you simply can't figure out where to start or you just don't have the time.
Instead of taking you to an overwhelming dashboard of status updates and analytics, Commun.it puts the focus on the most valuable part of any Twitter community from the moment you log in: people.