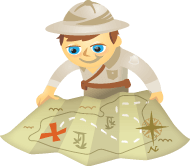 Do you want more Facebook fans without running contests or advertisements?
Are you interested in increasing the engagement on your Facebook Page?
If you're looking for some creative ways to boost your brand's profile on Facebook, here are three ways to do it that don't involve giveaways or advertising.
#1: Crowdsource
Crowdsourcing is a term credited to Jeff Howe, who wrote about the phenomenon for Wired magazine back in 2006. He defined the concept as a "new pool of cheap labor: everyday people using their spare cycles to create content, solve problems, even do corporate R & D."
In friendlier language, crowdsourcing is when you ask your community of users to offer their suggestions for how you might solve a problem or address an issue.
In the years since Howe's story, crowdsourcing has been adopted by many multinational companies and organizations, such as the mining company Goldcorp and NASA. And with the growing popularity of social media, crowdsourcing has spread to Facebook, too.