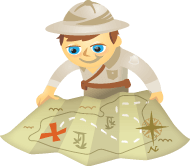 Do you use Facebook ads to promote your business?
Are you looking to increase your ROI?
Online advertising can be the best way to scale the growth of your business.
The most important step is to figure out your best targeting options, and the way to do that is through testing.
In this article I'll explain what I've learned through my own testing and share five split tests you can use to quickly discover your ideal target audience on Facebook.
Why Use Split Tests?
If you've ever tried to advertise your business on Google AdWords or Facebook, you may not have been satisfied with the results. The truth is, as efficient as they are, both platforms have become quite complex. Being successful with your paid marketing is increasingly requiring more effort.
On AdWords, you need to figure out what keywords work best. On Facebook, you target potential clients based on users' profiles. After hours of trial and error and thousands of dollars invested, I've discovered that nothing is obvious.
That's where split testing (also known as A/B tests) can make all the difference.