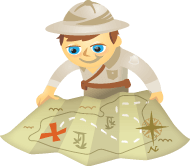 Would you like more people to see your Facebook posts?
Have you used Facebook's new feature to embed posts on your website or blog?
Embedding Facebook updates on your website can help you increase visibility and engagement.
How can you creatively use embedded posts as a part of your Facebook marketing strategy?
Let's find out!
Here's How It Works
Twitter isn't the only embeddable social media. In July, Facebook announced the ability to embed public posts onto your website with a few lines of code.
You can embed most public posts from a personal profile or a page. To do so, go to your news feed, profile or page and click on the drop-down arrow at the top right of the post. You'll see the option to embed the post.