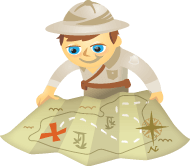 What if your Twitter conversations could expand to include more people from your online community?
Now you can thanks to embedded tweets, a new feature from Twitter.
Sharing Tweets Outside of Twitter
Embedded tweets allow you to take a tweet or a conversation and post it on your website or in a blog post. You can use this feature to share your Twitter conversation with a larger audience.
But more than that, the embedded tweets have interactive features. From an embedded tweet, a visitor to your website or a blog post reader can:
Reply to the tweet and join the conversation.
Share the conversation with their Twitter community using retweet.
Mark the tweet as a favorite.
View the Twitter profile of the tweet author.
Follow the tweet author.
View tweet replies by clicking the tweet date.