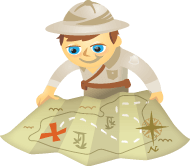 Are you looking for creative ways to embed tweets on your website?
Do you want to show off your customer's kind words about your business?
Since Twitter allows the ability to embed tweets on websites, people have discovered lots of creative ways to use them.
In this post, I'll show you six ways to use embedded tweets to enhance your content, drive engagement and establish social proof.
How to Embed a Tweet
From sharing spontaneous customer testimonials to increasing traffic and promoting events, embedded tweets can capitalize on or support engagement with your brand in a number of ways.
Before we get started, let's quickly review how to embed a tweet on your website.
When you find a tweet you want to embed on your website, hover over that tweet and click on the More link. Then you should see an Embed Tweet option.