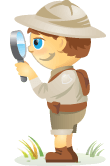 Is social media taking over the web?
Just in the last year, the number of social media users has continued to climb at record speed and the audience demographics have widened. And marketers have noticed the trend.
For proof of social media's steep rise, take a look at the number of statistics that surfaced in the last month.  These findings further support what most of us already believe:  Social media is only getting bigger.