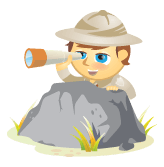 Many salespeople swear by cold calling. But the inherent problem with it? Interrupting people when they're otherwise engaged. The person might be amenable – or might be turned off.
"We spent a lot of time cold calling or direct emailing," said Craig Robertson, co-founder and CEO of ecycler.com. "We would catch people when they were busy and they didn't want to talk to us."
ecycler.com, founded in 2009, is an Internet-age twist on the cash-for-cans concept. Rooted in the belief that one man's trash is another man's treasure, the site connects recycling discarders with collectors for mutual benefit.