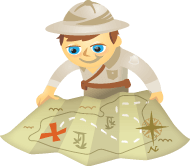 Is your business using Instagram?
Want to learn how to be more creative with Instagram?
By making the most of Instagram's unique features, you can stand out from the crowd and leave a lasting impression with customers and fans.
In this article, you'll discover four creative Instagram accounts you can model in your own marketing.