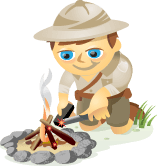 Do you know you need to focus more on Google+?
Are you having a hard time building your community on Google+?
In this article I'll tell you about 3 tools to build your presence on Google+ and get more value for your business.
#1: Friends+Me—Distribute Google+ Content to Other Platforms
Friends+Me automatically shares content from Google+ to other social networks by checking your Google+ business page and/or personal profile at regular intervals. If new posts are found, they're reposted to any social networks you've associated with Friends+Me.
Friends+Me has some excellent configuration options available, but you'll need to spend some time setting them up. Once that's done, Friends+Me is a robust way to share your Google+ updates across multiple platforms.