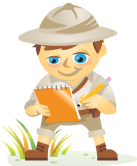 Do you wear many hats at your place of business?
Do some of them have to do with reaching out to and interacting with your social media fans and blog readers?
If so, then you're officially or unofficially performing the role of an online community manager.
If you're doing it right, then it's probably one of the most enjoyable jobs ever. You get to network with interesting people, make new friends, offer guidance, answer questions and so on.
But it's not all sunshine and roses. At times you're required to set and enforce the rules, issue warnings, deal with negative people and even ban members (when things get out of hand!).
In her book, Online Community Management for Dummies, Deb Ng shares her own extensive experience on how the different roles of a community manager work—especially as a customer advocate and brand loyalist.
Here's what you need to know about the book.