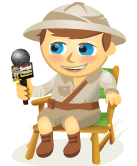 In this video I interview Dave Fleet, vice president of Digital at Edelman in Toronto.
Dave shares how social media measurement impacts businesses today. You'll learn what strategies businesses are using to measure their social media marketing efforts.
Be sure to check out the takeaways below after you watch the video.