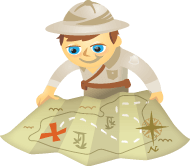 Are you wondering what the secret ingredient is to business-to-business (B2B) marketing on Facebook?
The answer may surprise you.
Facebook, by its nature, is a more compelling consumer communications channel than it is for business-to-business.
Let's not forget that behind every business are consumers. With 900 million active users, you can bet that your target customer is on Facebook.
Data indicates that B2B marketers are still using Facebook at a lower rate than B2C marketers. No matter what type of business you run, think about Facebook as a complement to, and extension of, your existing communications channels. After all, the more channels you use to reach your audience, the better!
Likes Still Matter, but They Are the Beginning, Not the End
Many marketers have been obsessed with Likes to the exclusion of other important considerations. Looking at the number of Likes on your Facebook Page without analyzing other engagement and conversion metrics is not going to win you more business.