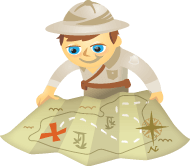 Do you have customers seeking support via social media?
Are people talking about your company online?
Many companies simply can't afford to hire a social support team.
So what are your options to manage these conversations with little to no resources?
Keep reading for tips on how you can create a free or low-cost social support team.
Why You Need a Social Support Team
The NM Incite 2012 State of Social Customer Support Report shows that 47% of social media users are turning to social care.
For those who think their customers aren't using social media, the 2013 Infinite Dial Report from Edison Research revealed that 62% of Americans have a social media profile on one or more social networks, up from 56% in 2012.
Further, the number of casual social media users is declining. "Approximately 71 million Americans check their social networks several times a day, up from 58 million in 2012."
Whether companies are ready or not, customer service requests on social media networks are coming.