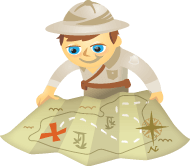 Have you ever wanted to know which of your links are driving more traffic?
Seeing referral traffic from Facebook is great, but which wall post drove the traffic?
Do visitors who come from Twitter tend to spend more time on the site than visitors coming from a banner campaign?
This article shows you how to take your social analytics strategy to the next level.
About Google Analytics Custom Campaigns
You can assign a custom campaign tag to the links you share on social networking sites. This enables you to fully use Google Analytics to gain valuable insights into how well your various social networking site presences are working for you.
Google Analytics makes custom campaigns incredibly easy to work with. By using their Custom URL Builder, you can create specific links for each of your campaigns and use these to share online.
Google Analytics can then give you much more information based on how people use your custom links. And you can use this information to gain a better understanding of your referral traffic and adjust your social media marketing for optimum results.