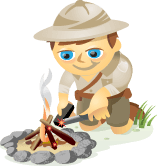 Are you looking for an effortless blogging platform for your business? Tumblr has 30 million+ blogs and is business-friendly.
It easily supports text, images and videos from your mobile phone, browser or desktop.
Read how seven businesses created interesting blogs using Tumblr.
How Tumblr Works
With more than 10 billion posts and 30 million blogs, Tumblr is quickly becoming a force in the world of social media. It combines the social sharing of Twitter and Facebook with a clean, easy-to-use blogging platform.