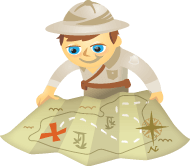 Have you ever had to deal with a social media crisis?
Do you have a crisis plan?
In the age of social media, even the slightest predicament can quickly gain momentum and get out of control. If you are prepared, it's much easier to manage your company's reputation and come through a crisis unharmed.
In this article I'll share four tips on how to effectively deal with a social media crisis.
What's a Social Media Crisis?
If there's a high volume of incoming social media messages on one particular topic, chances are you have a social media crisis on your hands.
Listen now: Play in new window | Download
Subscribe: Android | Google Podcasts | RSS