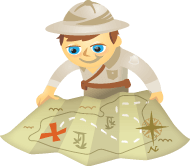 Have you created a niche for yourself on Google+?
Are you ready to engage with other leaders in your space?
Part of building a strong community of people around you on Google+ is forming alliances with other leaders whose work is similar to but not the same as yours.
In this article you'll discover how to develop alliances with community leaders on Google+.
Why Build Alliances on Google+?
Google+ isn't yet as crowded as other social media platforms, and that means it's easier for you to establish yourself as the authority in your niche. It's your authority status that makes you valuable to other community leaders you want as allies.

Listen now: Play in new window | Download
Subscribe: Android | Google Podcasts | RSS