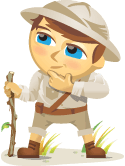 Have you used social media strategies to support your public relations efforts? Are you struggling to show whether social made a difference?
This post will focus on six metrics you can use to measure the impact of social media on public relations (PR).
Why social media and PR?
As news outlets continue to boost their online presence, public relations professionals have a tremendous opportunity to leverage social media outlets to enhance their outreach efforts.
Social media networks like Twitter provide a new level of access to reporters that open dialogue in new and exciting ways. As social media sites become the "source" for news and breaking stories, marketers are seeing media coverage spread more rapidly than ever before.