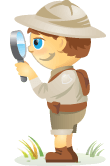 Are you wondering whether social media has any real impact on consumer purchasing decisions? 
Do you sometimes question the potential of social media marketing?
Most businesses and organizations dive into social media hoping to increase brand awareness and acquire more customers. Many are disappointed when it doesn't pan out.
In this article I'll share five ways you can adjust your social media tactics to improve your brand's influence on consumer purchasing decisions.