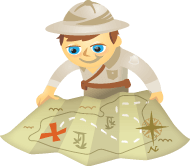 Do you segment and track leads?
Are you reaching the right people at the right time?
Before customers buy your product or service, they go through a process of discovery, learning and understanding.
Customizing your social tactics based on the buying stage increases sales.
In this article you'll discover tactics that engage customers at each buying stage and move them toward the final sale.
Why Segment for Each Buying Stage
Tailoring your marketing tactics to a lead's specific buying lifecycle stage ensures you're making the biggest impact, shortening the sales cycle and increasing your overall top-to-bottom conversion rates.