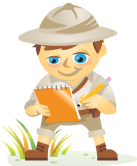 When Rick Short, director of marketing communications for Indium Corporation, began thinking about his social media strategy, he started with keyword research.
He identified 73 of the most important keywords his prospective customers would search for. Then he created 73 different blogs that focused on each keyword and assigned a dozen employees to write those blogs.
The results amazed him. Once the blogs took off, customer contacts increased 600% in a single quarter. And everyone who contacted a blog author, commented on a blog post or downloaded a white paper opted in to the company's customer database.