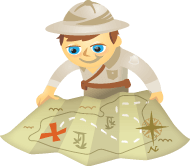 It's no secret that the amount of new bloggers entering the blogosphere has made it both incredibly competitive and difficult to stand out.
Now, this doesn't mean that blogging isn't useful and effective, but it does mean that you have to treat your blog a little differently than you did in the past.
In this article, I'll show you how to make your blog stand out from the crowd. This is important not just from a branding perspective, but also from a traffic and monetization perspective.
As the competition for attention increases, it's going to become more important than ever to find a way to stand out from the crowd and be unique.