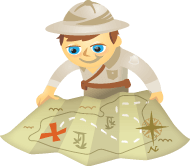 Do you want to strengthen the connections you make at conferences?
Have you considered using LinkedIn to develop relationships during events?
As a business-centric social network, LinkedIn is valuable for connecting with peers, colleagues, and prospects before, during, and after conferences.
In this article, you'll discover 10 tips for using LinkedIn to connect with people at conferences and events.