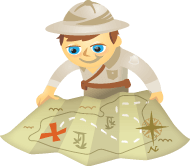 Does your business have a social community?
Are you looking for ways to stay connected?
When you engage social fans on their terms, you increase visibility and reach.
In this article I'll share four ways to engage your fans and develop an active social community.
Why Social Community?
A loyal community following could mean the difference between an ever-growing social fan base and having your platform fade into the rest of the social noise on the world wide web.
Your online tribe helps people stay connected and remain interested in your blog, product or company.