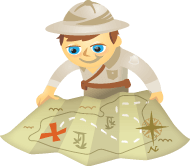 What tactics are you using to grow your Facebook Page?
Is like-gating a key part of your Facebook marketing?
Facebook announced they'll ban like-gating in November. An end to like-gating doesn't have to be the end of the world–or your Facebook marketing.
In this article I'll share four tactics marketers can use in place of like-gating to sustain audience growth and engagement on Facebook.
#1: Breach the News Feed With Paid Advertising
It's a fact that the experience your customers have on Facebook isn't tied to them visiting your Facebook page. The majority of most users' time is spent in the news feed.