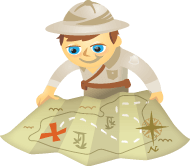 Do you want a higher return on your social media marketing efforts?
Are you simply covering the basics in your daily marketing routine?
You can build on your current social media tactics to make them work better for you.
In this article I'll share 4 tactics to get better results from social media without working harder.
#1: Add Credibility With Real-Time Sharing
In addition to creating and publishing content and engaging with your audience on social media, it's important to keep up with trends in your industry.
There may be an important conference or breaking news within your niche that your audience needs to know about. Being the first to tell them helps build your company's credibility.
To make sure you don't miss the important information your audience needs to know, you can use Google Alerts and Brook.