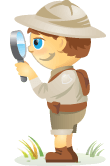 Are you addicted to Facebook or Twitter? As social media continues to grow, details are starting to surface about people's behaviors and consumption of information in the social space.
As marketers learn more about the "how, when and where" of social users, we can better understand how to optimize our marketing efforts.
Here are two studies that drill down on "how we act" and "what we want" in the world of social networking.
#1: Are We Addicted to Social Media?
A recent independent study by Retrevo Gadgetology revealed some interesting stats about our love for social media sites. The study asked 1,000 users the "when, where and what" regarding social media sites like Twitter and Facebook. The stats suggest we just might be completely addicted to social networking (raise your hand if you tweet from the bathroom!).