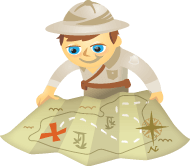 Want to use multiple images in a single Facebook ad or post?
Have you tried Facebook's Carousel feature?
The Facebook Carousel feature allows you to publish multiple images and links in one post or ad.
In this article you'll discover how to set up and use Facebook carousel posts and ads in your Facebook marketing.

Listen now: Play in new window | Download
Subscribe: Android | Google Podcasts | RSS