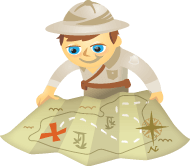 Is social media NOT working for your company? Have you tried to show the return on investment (ROI) and it's still negative?
If you've been using social media for a while and you're still waiting for it to deliver positive revenue, here are some tips you can employ when your social media strategies are struggling to produce.
When you start any kind of social media activity, the ROI will probably be negative. Building revenue from social media activities takes time because you have to develop trust with your audience first.