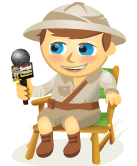 In this video I interview Mitch Joel, author of Six Pixels of Separation and president of Twist Image.
Mitch shares insights into how content has changed the way we do business.
He also gives you insights into the questions to ask to find the right marketing strategy for your business today.
Be sure to check out the takeaways below after you watch the video.