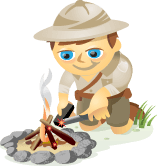 Games are everywhere.
More and more businesses are using gamification to create brand awareness and drive user engagement.
Gartner, Inc. predicts that more than 70% of Global 2000 organizations will have at least one gamified application by 2014.
In the last few years, we've also seen an increase in the number of companies that deliver gamification services and solutions including Bunchball, BigDoor Media, Badgeville and Gigya.
"Gamification typically involves applying game design thinking to non-game applications to make them more fun and engaging." (From Gamification Wiki)
What follows is an A-Z guide of 26 elements you should be aware of when you consider a gamification marketing strategy for your business.