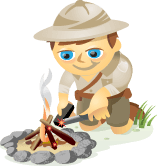 Are you looking for new and creative ways to use Twitter?
Here are 5 lesser-known Twitter tools that your business should be using.
Each of these tools has unique capabilities that may help your business get an edge over your competitors. Oh, and all of these tools are free.
#1: Commun.it—Manage Your Community Efficiently
Commun.it is probably one of the best relationship-management tools out there. It helps you to cultivate your followers on Twitter and make important connections to build your business.
My favorite function is that it will look into your most up-to-date feed and organize your followers into three groups:
Influencers
Top supporters
Engaged Twitter users
By grouping your users, you're able to focus on not only influential users but people who have previously shared your content and have taken the time to engage with you.