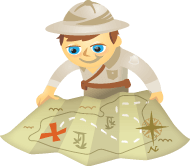 Are you marketing to people on Twitter? You know, pitching your wares?  Perhaps there's a better way…
In this article I'll present three ideas that will draw customers to you without that nasty marketing aftertaste.
One of the reasons social media is so valuable to businesses is that it offers a chance to show you're listening.  As a result, you can gauge customer sentiment, turn prospects into clients and turn customers into brand evangelists.