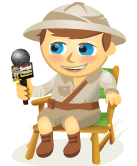 In this video I interview Emily Crume, a sales executive at Digg. Emily shares how Digg has changed recently and how it's now more accessible to the everyone.
For example, with the New Digg you can now automatically submit your blog posts to Digg.  Brands are encouraged to create brand profiles and become thought leaders through their presence on Digg.
Watch the video to hear how this New Digg works and be sure to check out the takeaways below.