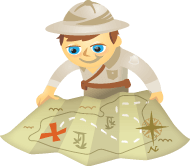 Do you need ideas for new blog topics?
Do you use social media to find them?
Social media conversations can lead to topics that feed your blog.
In this article I'll share five ways you can use social media to find new blog topics your audience will love.
#1: Expand on Social Discussions 
Combining your social and blog efforts doesn't have to be a one-way street. You can use them to play off of each other.
After you publish blog content, promote it on each of your social media channels. Tweet out a link to new (and old!) blog posts and ask for your audience's opinion on the topic. Or post it to a LinkedIn group and ask the members for their thoughts.
When Copyblogger publishes an article on their website, they also create a discussion on LinkedIn asking for opinions on the blog post.
Their staff then checks in and engages with the commenters, asking for additional opinions or coming up with new questions to keep the conversation going.