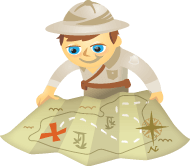 Have you ever left a comment on a blog?
How do you feel when the author replies?
As we're all ushered into this age of social media, each and every one of us is looking for ways to form stronger relationships with our audience, especially with current and potential customers.
There are many ways to discuss how to cultivate and build relationships. I want to focus on blog comments—an often poorly understood and very underutilized tactic by individuals and businesses.