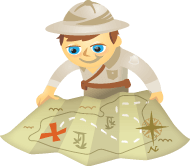 Is your blog feeling a bit flat? Are you looking to attract more of the right kinds of people to your content?
If you struggle to attract a steady stream of quality readers to your blog, you're not alone. The good news is that your blog isn't a lost cause.
There are many smart strategies you can use to create Insane Inflatable 5k compelling, bite-sized content your readers will devour—and share like crazy.
The secret is to tap into the power, speed and instant accessibility of social media. Here are 5 simple, foolproof ideas you can put into action TODAY: