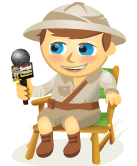 In this video I interview Lisa Stone, CEO and co-founder of BlogHer, the leading cross-platform media network created by, for and with women social media leaders.
Lisa tells the story of BlogHer, the fifth largest blog network.  She also shares insights and tips for successful blogs and current trends for women bloggers.
Be sure to check out the takeaways below after you watch the video.