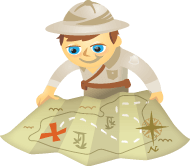 Does your business have a blog?
Is it working for you?
If you said "no," I wouldn't be surprised.
But it doesn't need to be that way.
Keep reading to discover why many blogs fail and what you can do to boost your traffic and brand.
What's Wrong With Blogs?
This platform, if done properly, can generate tremendous traffic, leads and sales for your business that you otherwise would not have had.
Unfortunately though, most businesses do not blog well. Why? Because they refuse to think like a consumer.
They refuse to tell consumers the answers to the questions they most want answered. And it is because of this approach we so often hear the phrase, "Yeah, our company tried blogging, but it didn't work for us."
I own a swimming pool company, and when the economy crashed in 2008, it was our blog that really saved our business.