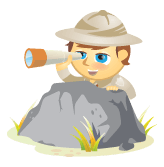 Logos Bible Software has worked hard to build its email list of 300,000. So choosing to shun that email list for its Black Friday promotion says a lot for the chosen alternative – social media.
Practically every other online retailer – and Logos is 100% online – blasted customers with their post-Thanksgiving email promotions.
But this software company solely relied on social media, from testing its ideas to launching the promotion to letting the resulting word of mouth do the work for them.
In response, Logos generated $300,000 in sales in those few days – three times what it brought in during the same period the year before. Not only did it add to the bottom line, but also Logos significantly expanded its fans, followers and customer connections to support future efforts.