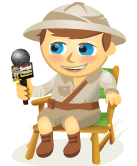 In this video I interview Anita Campbell, founder of Small Business Trends and BizSugar, and author of Visual Marketing.
Anita shares how social media impacts small businesses. You'll discover which small businesses are slow to adopt social media and where social media brings the best results.
Be sure to check out the takeaways below after you watch the video.