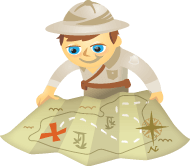 Is your business struggling to connect with other businesses on Facebook?
Need some ideas to spark your imagination?
In this article you'll discover nine ways B2B marketers can use Facebook to connect with customers.
Why Facebook for B2B?
LinkedIn is often the B2B platform of choice. However, there are plenty of opportunities to connect with potential customers on Facebook. I'm not suggesting you give up a platform that works for you, but rather consider expanding your marketing to include Facebook.