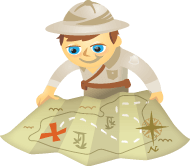 Do you blog?
Facebook has released a highly comprehensive plugin for WordPress.
With the new plugin, you can perform sophisticated auto-publishing to your Timeline and add many Facebook features to your self-hosted WordPress blog. (This plugin does not work on blogs hosted on WordPress.com.)
This makes advanced Facebook social sharing features accessible to everyone.
This detailed article tells you how to install and use this powerful plugin.
#1: Install the Facebook Plugin on Your Blog
From inside your WordPress admin dashboard, go to the Plugin section and search for "Facebook." The Facebook plugin for WordPress should appear at the top of the search results.